GeekVape Zeus X Mesh RTA is another upgrade of the amazing Zeus lineage, its basic diameter is 25mm. The contour of the new Zeus X is smoother than that of its predecessor, but still retains the universal and simple architectural experience we love for this series of reconfigurable tank atomizers.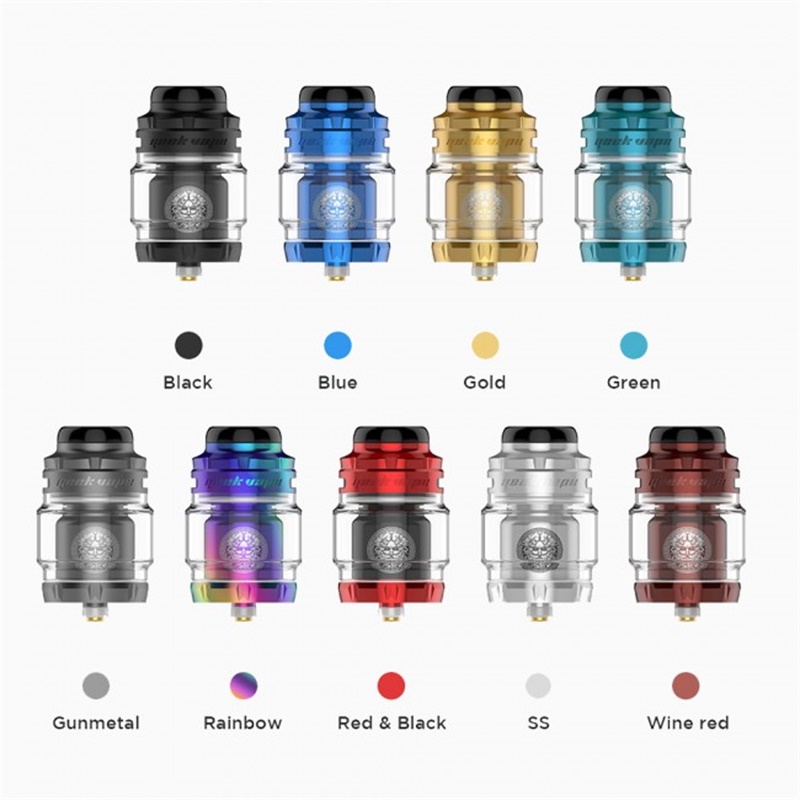 Parameter
25mm Durchmesser
4 ml E-Saft-Kapazität
Quarter Turn Top Fill Cap
Postless Quad Terminal Build Deck Deck
Seitlich montierte Flachkopfschrauben
PEEK Isolator
Single oder Dual Coil Build
Dual Top Luftstrom-Einstellring
15 mm x 2,5 mm Luftschlitze
Der RTA atomizer ist vielseitig einsetzbar und kann auf seiner erhöhten säulenlosen Plattform mit vier Anschlüssen Einzelspulen- oder Doppelspulenkonfigurationen aufnehmen. Jedes Terminal enthält eine seitlich montierte Flachkopfschraube, die Platz für viele vorgefertigte Spulen auf dem heutigen Markt bietet.
Im Inneren von Zeus befindet sich eine dreidimensionale Luftströmungsplattform, die mehrere Luftströmungskanäle verwendet, um zu einem einzigen Schornstein zu führen. Der zentrale interne Luftstrom verwendet einen 6-mm-Luftschlitz, während der seitliche interne Luftstrom einen geneigten Luftstrom verwendet. Der Luftstrom tritt durch eine 15 mm x 2,5 mm große Doppelnut an einem Ring, der am Zerstäuber vollständig einstellbar ist, in Zeus ein.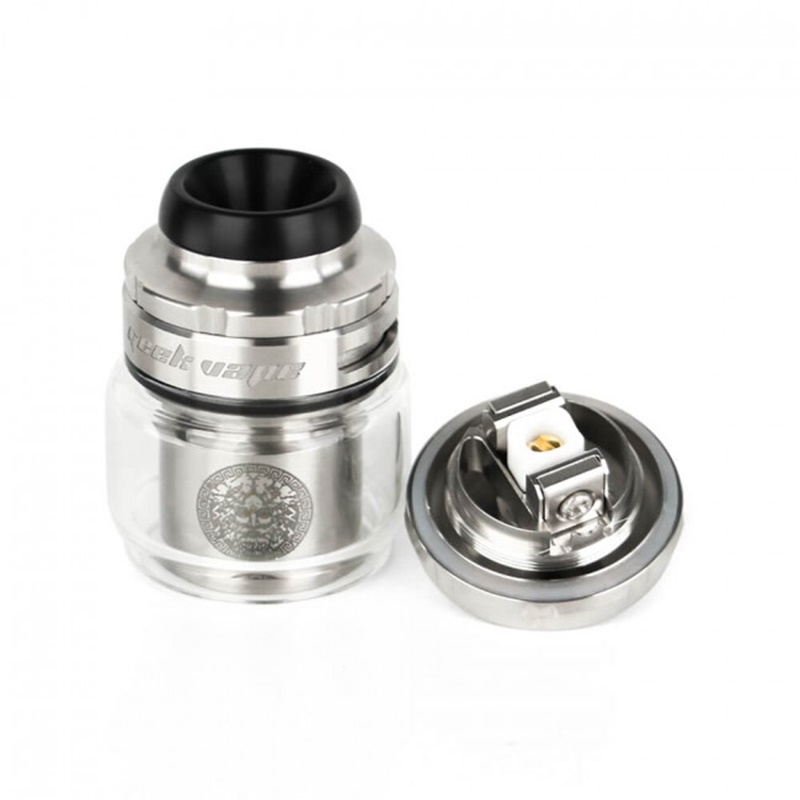 E-Liquid kann über ein viertel Umdrehungs-Top-Füllsystem auf Zeus X nachgefüllt werden und kann mit einer verstärkten Silikonblasenglasportion bis zu 4 ml aufnehmen. Unter der oberen Abdeckung befindet sich ein Silikonring, um ein Auslaufen zu verhindern. Der Zeus X von vape GeekVape ist eine erstaunliche Entwicklung der Zeus RTA-Linie und bietet weiterhin qualitativ hochwertige Leistung in schöneren Verpackungen.
Verwandte RDA empfehlen wir:
dead rabbit se kit